UTA interviews Mandy Hiscocks about her incarceration on G20 charges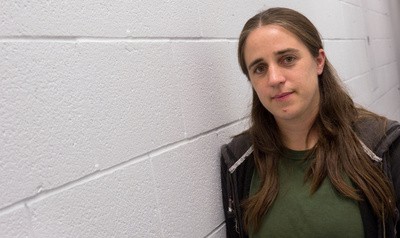 One week before she began serving a 16th month sentence related to her participation in organizing the G20 protests, UTA sat down with Amanda Hiscocks for a wide ranging discussion about her situation as a political prisoner and her analysis of the fallout of state repression against those organizing against the G20 summit in Toronto in 2010. This interview will be published in a forthcoming issue of UTA, but we are making the raw audio available here so that activists can get a better a sense of Mandy's assessment of the features of state repression and what needs to be done to support the G20 political prisoners.
Mandy is a member of the UTA advisory board, and has been a radical political activist working out of the town of Guelph, Ontario since the mid-1990s.
The interview was conducted on January 6th, 2012 in Toronto by Tom K. of the UTA Editorial Committee. Please feel free to share this audio widely through your social networks. If you want to play it on your local community radio, we're cool with that, but please contact us at .(JavaScript must be enabled to view this email address) to let us know. We will be making a written transcript of the interview available soon.
Note: Mandy is now incarcerated at the Vanier Detention Centre. She has a blog up at [url=http://boredbutnotbroken.tao.ca/]http://boredbutnotbroken.tao.ca/[/url] and you can send letters to:
Amanda Hiscocks
Vanier Centre for Women
655 Martin Street
Box 1040
Milton, ON
L9T 5E6